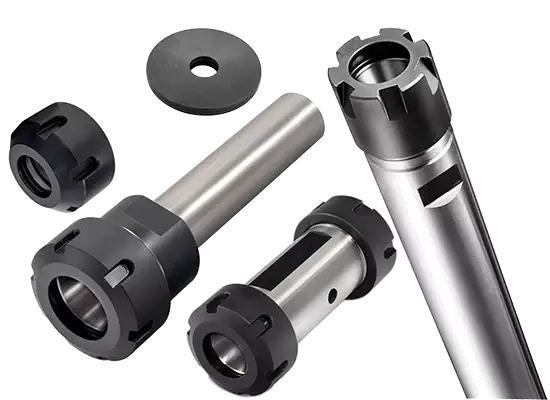 You will easy find the chuck that suit to your application. Simple or double type of different sizes and suitable for many brands of machines.
We present you all different models on a smart summary with a couple of premium Swiss brands. Quick change systems, RegoFix with corresponding locking nuts and many others like Schaublin or PCM are available.
Have a look on the chapter 7 to find what you need.
Collet chucks